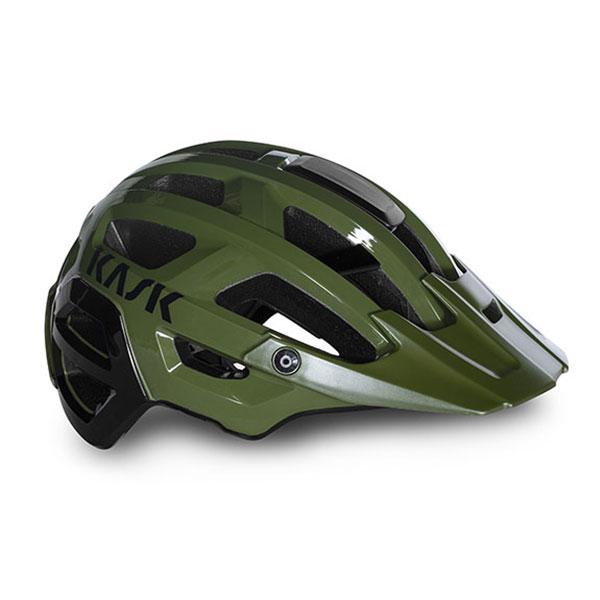 Rex WG11 Moss Green
229,00 €
Rex tagab suurema pea ohutuse ja mugavuse agressiivsel trail-, enduro-, XC-võidusõidul ja vabaaja maastikusõidul. Ratturi kogu pea on kaitstud. Lisaks pakub Rex suurepärast mehaanilist tugevust ja löögikindlust kõigest 310 grammi juures. 20 tuulutusava tagavad optimaalse õhuvoolu, võimaldades teil jahedana püsida ka soojemas kliimas. Tegevuskaamera ja valguse saab soovi korral integreerida.

ENG:
Rex guarantees a higher head safety, and comfort for aggressive trail riding, enduro, XC racing, and casual off-road riding. The rider's entire head is protected, from the temporal bone to the lower occipital. Plus, Rex offers great mechanical strength and shock resistance at just 310 grams. The 20 vents guarantee an optimum airflow, allowing you to stay cool even in warmer climates. Action cam and light can be integrated on request.
TECHNICAL
DESCRIPTION

---
With 20 perfectly placed vents, Rex has maximum airflow at slower speeds and in warmer climates, allowing you to stay cool. The optimum airflow is complemented by innovative frontal pads with new technologies which encourage efficient sweat evaporation, providing comfort and temperature management. The rider's entire head is protected including the Lower Occipital bone in the rear and added temporal coverage in front for additional safety. The Octo-fit adjustable rear fitting system has a wide range of adjustment to fit all head shapes and sizes in complete comfort. Produced using the innovative In-Moulding system, the Rex offers the same mechanical strength and shock resistance as KASK's other leading helmets. At just 310g the Rex is light weight for the superior protection and comprehensive head coverage it offers. The Rex has a removable multi-position ratcheting visor and integrated goggle retention clip at the rear for aggressive and demanding trails and competition. There is a Lux Leather chinstrap and integrated camera mount. Visor and Goggle Clip are made from plastic polymer, and the visor screws are aluminum.