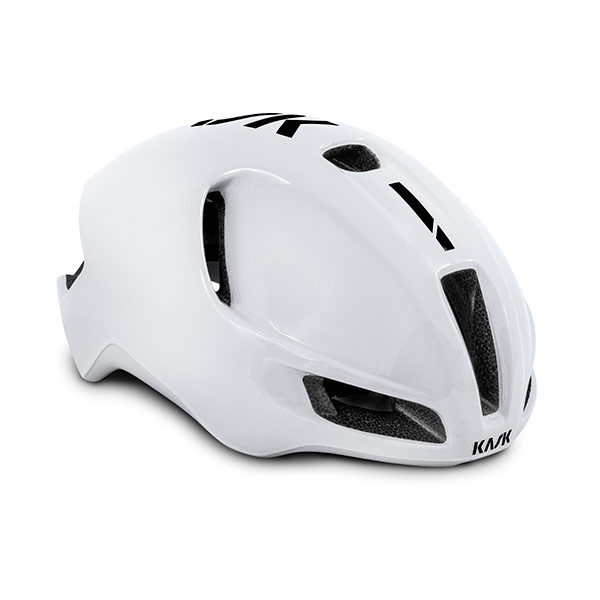 Utopia WG11 White
249,00 €
Aerodünaamika on võluvõti! Utopia on ideaalne kiiver triatleetidele ja maanteeratturitele. Kask Utopia kiivrit saab kasutada aastaringselt igas kliimas, kuna selle rafineeritud disain hoiab ratturi pea jahedana. Kask Utopia on varustatud 5mm hingava ja kiiresti kuivava polstriga Resistex®, mis eemaldab niiskuse sõitja peast ja viib selle kiivri väliskestale . Kerge 260 gr, mugav, aerodünaamiline ning superhea jahutusega, sobides ka kõige pikemateks distantsideks.
ENG:
Aerodynamics is at the forefront of Utopia's design with ventilation also a key factor considered during its development. Suitable for road racing and triathlon, Utopia can be used year-round in all climates, due to its refined design to keep the rider cool, especially when riding at high speed.
TECHNICAL
DESCRIPTION

---
Utopia uses a breathable and quick-dry padding, offering a 5mm layer of fast-wicking material called Resistex®* that takes moisture away from the rider's head and moves it to the helmet's outer shell, contributing to a helmet that's comfortable to wear all day.
Super lightweight, coming in at 260g (size medium)
Vents are designed to improve aerodynamics and cooling
Quiet riding experience thanks to the reduced windrush close to riders' ears
Internal channeling has been redesigned to further improve the aerodynamic capacity
Uses the easily adjustable Octo Fit adjustment system